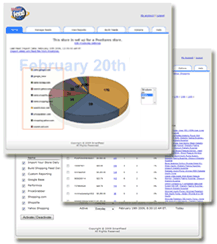 "Smartfeed's Product Feed Manager application has enabled us to save a significant amount of time as well as advertising spending by allowing us to automatically create and efficiently optimize dozens of shopping comparison engine feeds for our company's multiple websites."
Christopher's Games
of Quality and Distinction
"SmartFeed has helped us optimize our spending and get a better return on investment."
ProHealth.com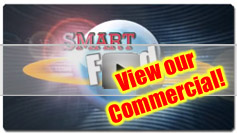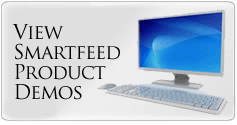 Home > Products > Product Feed Manager > Features > Reporting Features



With Product Feed Manager, you can now see Real-Time ROI data for your products across all shopping portals you are participating in. Using specified cost values from your product feed, or an entered margin value that you specify, you can calculate your actual profit on any given day or across the month on any given shopping feed by using your pay per click values against the number of clicks vs. your cost of a product to give you a REAL ROI. This is the best tool to make real decisions based on your click through traffic!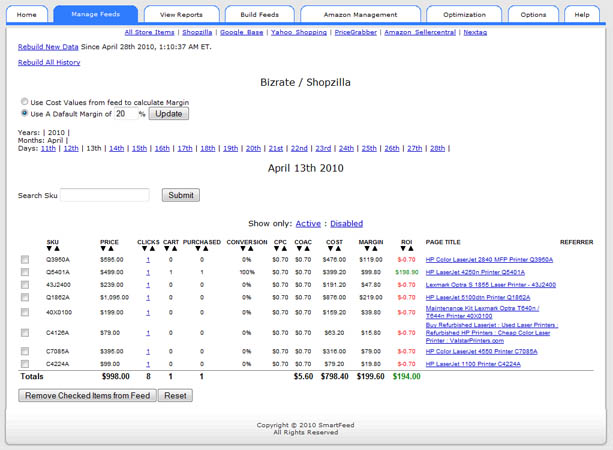 This screen shows a sample list of products clicked on, showing your total Cost per clicks
on each product, your product margin, cost and your REAL ROI.



You can log in on a daily basis to see this reporting in the application, or you can get it exactly how you want with the Custom Reporting feature. This feature allows you to view the data that is most important, e-mailed to you every day, week or every month in a detailed spreadsheet. You can select to view a reporting summary across all feeds, or view all click traffic with skus. For example, you can choose to view a detailed sku report on your feeds every Monday morning of all activity from the previous week.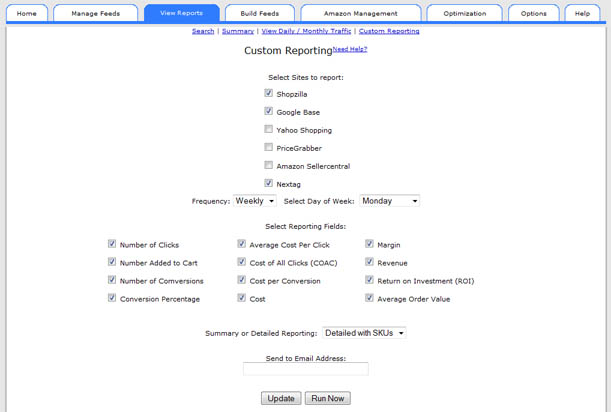 This screen was configured to generate a detailed report with all sku traffic
on Shopzilla, Google Base and Nextag every Monday morning.