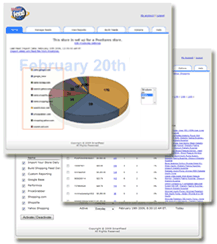 "Smartfeed's Product Feed Manager application has enabled us to save a significant amount of time as well as advertising spending by allowing us to automatically create and efficiently optimize dozens of shopping comparison engine feeds for our company's multiple websites."
Christopher's Games
of Quality and Distinction
"SmartFeed has helped us optimize our spending and get a better return on investment."
ProHealth.com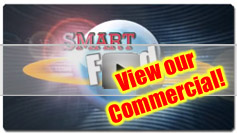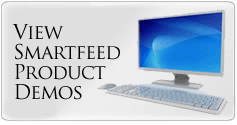 Home > Products > Product Feed Manager > Features > Product Inforation Override


The Product Information Override allows you to change your product names or descriptions as necessary to obtain a more proper description than what may currently exist on your website. When uploading to Google Base, it may be a good idea to have your product titles and descriptions very keyword dense to achieve the best possible results, instead of the descriptions that already exist on your website. You can override the name, the description, or both.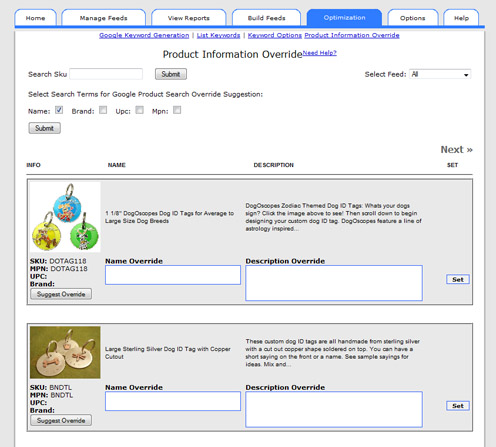 This screen shows a list of 2 products. At the top is a series of checkboxes for you to check if you want to search on Google Products on your products name, upc, mpn or brand. When you do this, a suggest override button will appear next to each product.

The image below was a top result when searching through the product name. Clicking next override will return the next result in the search.