"Smartfeed's Product Feed Manager application has enabled us to save a significant amount of time as well as advertising spending by allowing us to automatically create and efficiently optimize dozens of shopping comparison engine feeds for our company's multiple websites."
Christopher's Games
of Quality and Distinction
"SmartFeed has helped us optimize our spending and get a better return on investment."
ProHealth.com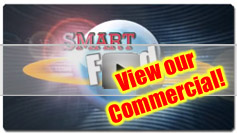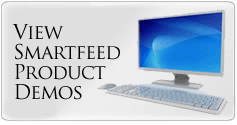 How to Avoid being Suspended from Google Shopping


October 3 2014


Did you get an email from Google that begins with "Data Quality Suspension Warning of Your Google Merchant Center Account"?  If so, there is generally no reason to panic, though it is something that you need to address.  Google has toughened their restrictions on their merchants by holding their merchants to a much higher data [...]
read more from
the feed management blog

Home > Products > Product Feed Manager > Features



Currently Supported Shopping Carts with Automatic Import
Program Options
Custom Promotional Messages
Coupon Code Promotion
Custom payment information notes
State, Zip and Country specifications
Set credit card / payment options
Add / remove store categories
Add / remove store manufacturers
Use Google Analytics Tracking
Tag URL's with custom parameters
Quantity filter for feed generation
Ability to trim product descriptions
Ability to set price range of items
Specify custom shipping rates
Eliminate products by keywords in titles / descriptions
Deluxe Category Mapping
Map several different stores categories in one click
Adjustable category drill-down views to rapidly assign categories accurately
Smart category cross referencing eliminates having to
map your stores products more than once
Schedule Your Feeds to Run Automatically
Ability for shopping feeds to be built daily
Ability to schedule automatic daily import
Ability to automate your entire process!!
Reporting Features
Ability to view all items within store and search and remove any item applicable to all feeds
View Monthly or Daily Clicks per shopping feed
Real-Time Graphs available, line and 3d pie
Search by IP address to see click path of any visitor
Search by SKU to see item popularity, conversion and source of traffic for that item
View overall daily traffic with search engine terms queried
Compare monthly / daily traffic for each active feed
View Real-Time ROI on each product based on product margin
View URL's of inbound pages from shopping engines
View Cost of Clicks on each shopping engine and Real-Time Operating Cost
Get e-mailed custom daily, weekly or monthly reports on traffic
Get Price Comparison Reporting on your competitors from Google and other shopping engines (Gold Only)
Get Better Titles, Descriptions
and Google Keywords
Increase visibilty by improving Titles & Descriptions
Override your products titles and descriptions
Override Pricing and Quantity on Any Feed
Custom RSS Feeds
Create up to 5 completely custom RSS Feeds
Update customers with latest product information
Create RSS Feeds for Specific Manufacturers or Categories
This feature available for Gold customers only

SmartFeedTM, Inc is a on-line marketing software company specializing in the efficiency of transmitting product feeds to several shopping comparison engines while tracking product performance down to the click. With SmartFeed, online retailers can take full advantage of the shopping comparison market without being concerned that they may exceed their budget.