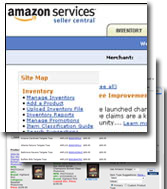 "Listing products on Amazon has never been simpler with SmartFeed's Amazon Management Plug-in. We haven been able to list hundreds of products while easily pricing against our competitors."
Specialty Stores, Inc.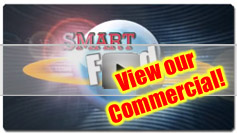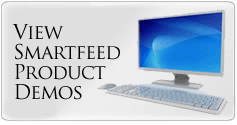 How to Avoid being Suspended from Google Shopping


October 3 2014


Did you get an email from Google that begins with "Data Quality Suspension Warning of Your Google Merchant Center Account"?  If so, there is generally no reason to panic, though it is something that you need to address.  Google has toughened their restrictions on their merchants by holding their merchants to a much higher data [...]
read more from
the feed management blog

Home > Products > Amazon Management > Selling on Amazon




Amazon Management for Product Feed Manager uses a 6 step process to List on Amazon which can be configured to run automatically
Try Amazon Management with Automation NOW! and one of our skilled associates will assist you in listing your products onto Amazon.




Configure Amazon Feed
Set Amazon Rules
Import Current Amazon Inventory
Map Products
Build Amazon Feed
Check Upload


The Amazon Inventory Status Screen allows you to view and manage your Amazon products.


With the Amazon Product Mapper, you to map your stores products to available Amazon listings that appear on Amazon already. By linking to the most popular listings of a product, you can achieve the most exposure of a product. If you have UPC codes in your data, or you have an exemption, you can configure the system to list products automatically according to the rules you specify. You can choose to eliminate products by a manufacturer or by a product category.
Learn More About Amazon Product Mapping


When you import your product data automatically, you will also be able to sync your inventory from your store to Amazon as frequently as every hour, so when a product goes out of stock in your web store, you can not oversell on Amazon. Similarly, when an item is added back in stock on your store, it will be added back in stock on Amazon.
Learn More About Syncing Amazon Inventory


Using our advanced pricing module, you can sync your stores pricing to a custom set of pricing rules from matching or beating competition on Amazon, to pricing against your webstore with price percentage increases or decreases.
Learn More About Pricing Against Competition